Heal Your Heel Pain - A Guide to Understanding Its Causes and Treatments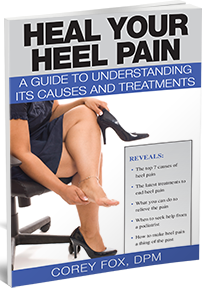 Do you have stabbing pain with your first step in the morning? Would you like to learn how to relieve your pain and understand more about the causes of your pain? Dr. Corey Fox understands discomfort in your feet can ruin your whole day. You don't have to suffer.
Take advantage of this excellent resource, Heal Your Heel Pain. Get your copy today, after all, it's FREE. Simply complete the form below and click submit. Heal your heel pain fast.