Need pain relief?
We provide the latest non-surgical treatment options for relief of heel pain caused by plantar fasciitis.
Do you have a wound that won't heal?
Find out how our cutting-edge wound treatment methods can help you get back on your feet.
Suffering with severe plantar fasciitis heel pain?
Platelet Rich Plasma (PRP) injections can help your body heal itself.
Have you tried everything to relieve the pain associated with plantar fasciitis?
We offer several minimally invasive surgical options.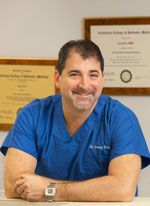 Dr. Corey Fox
Dr. Corey Fox is a podiatrist who has been serving Long Island residents with high quality foot and ankle care in Massapequa, NY for more than 20 years.
View More
Our Massapequa Podiatry Office Can Put an End to Foot, Toe, and Heel Pain